Jan 24: Complete – Club Meeting (1st Meeting – Special Event!)
The North Texas Viper Owners Associations first meeting is officially in the books! We couldn't have asked for a better turn out and everyone seemed to have a great time getting to know each other. Even though it went a little long at the restaurant, the food was amazing. It's the first time Villa Montez has had their parking lot overrun with sports cars, let alone Vipers. We had 15 Vipers turn out and 30+ people.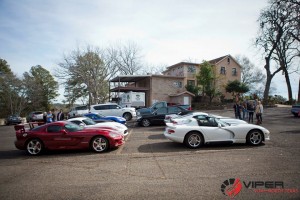 We can't thank our non-Tyler members enough for making the drive from out of town. As far West as the DFW are and as far East as Shreveport! We have been given a large area of operation and the willingness to travel a little bit is much appreciated.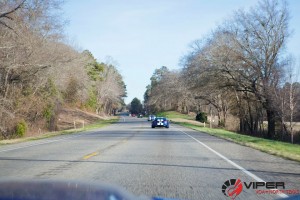 After lunch, those that could went out to Wayne and D'Ann Rauh's house and took a tour of their facility. Those that had not seen it before had a great time looking around and taking it all in. So many Vipers! But not just Vipers, all kinds of neat cars. We even got to witness a burn out in Wayne's Dodge Challenger Drag Pack. From D'Ann's flat black 1 of 1 ACR-X to her SRT8 Cherokee to Wayne's Drag Pack Challenger to the  fun, factory themed Vipers to the Oreca throwback Viper. What a great time! Thanks so much to Wayne and D'Ann for opening their home to everyone. Don't be upset if you missed out on getting to see the Rauh's collection. We will all be invited back in April after the Azleway Boys Ranch car show.