Mar 20-22: Viper Round-Up – Complete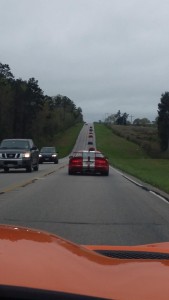 Wow! What a weekend! We had so much fun getting to know everyone that attended through back woods drives, great lakeside restaurants and bars, hotel bars, Tomball Dodge tour and breakfast. Couldn't have asked for more fun or better people. If you missed out, you really missed out. Even though the weather didn't cooperate and we had to call off the Autocross due to us not driving watercraft, nobody seemed disappointing in our backup plan touring the Tomball Dodge Viper vault. What a collection of new Vipers in almost every Stryker color plus a couple of addition Prefix special colors on the Medusas that were there. Andy Wheeler out of the Houston club did an amazing job coordinating and thinking on his feet as we all know how quickly the weather can change around this great state of Texas. Thanks to everyone that came, it wouldn't have been possible without your support. Already looking forward to next year! For more pictures, please check us out on Facebook at North Texas Viper Owners Association.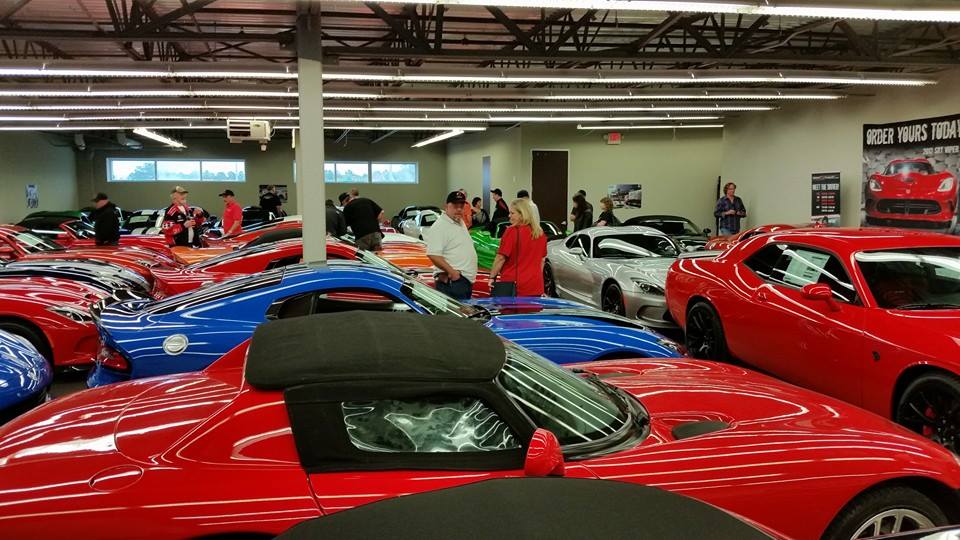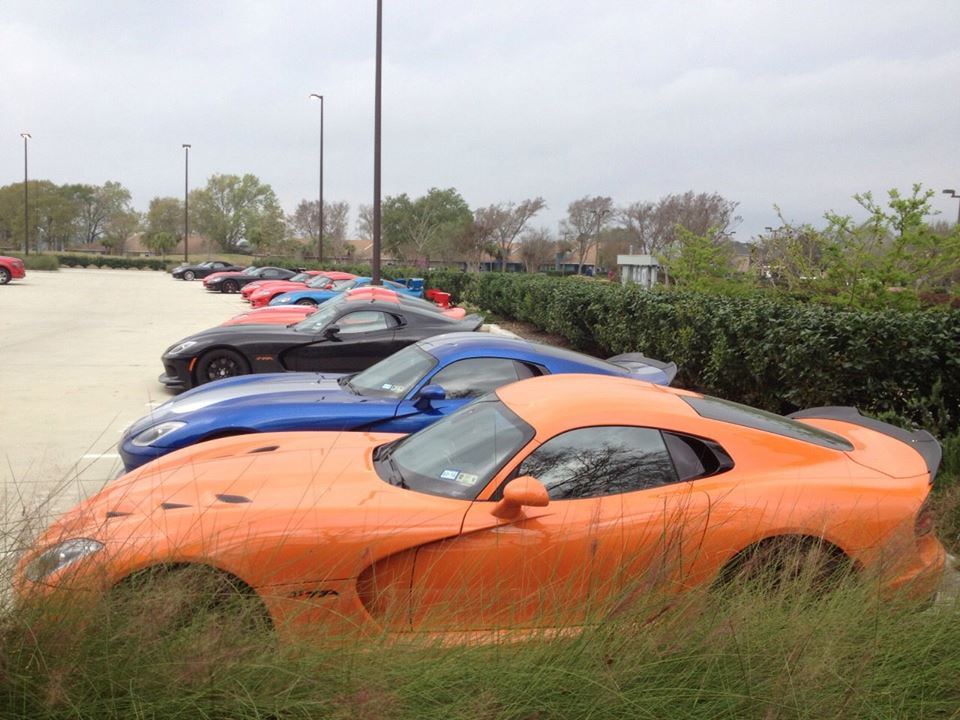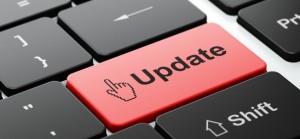 *************************************************************************************************UPDATE:
Here's the scoop on the Southern Empress dinner cruise on Lake Conroe:
Call 936-588-3000 and tell them you are part of the Texas Viper Round Up group for dinner on Saturday, March 21st
Cost is $86.37 per person or $172.24 per couple – includes tax and gratuity so the only other cost would be your adult beverages at the cash bar.
Boarding time:  6:30 p.m.
Departure time:  7:00 p.m.
Return time:     10:00 p.m.
There's a DJ and dance floor for those who want to tear it up with their co-pilots after a fast fun day at the Autocross!!!
 *************************************************************************************************
Mark your calenders folks, this one is going to be worth attending! We are bringing the Texas Viper Round up to Houston in March of 2015!
When: Noon Friday March 20, 2015 – Sunday March 22, 2015
All Viper, Private Autocross
Back roads National Forest Run
Private Dinner Boat Cruise on Lake Conroe
Dinner on the water at Papa's
Tech session or Dyno day to finish things up.
The Hotel, Papa's, and Autocross are all finalized. We are waiting on final dinner $$$ for the Lake Dinner Cruise. So go ahead and save the dates! We will be updating details as it gets a little closer.
Event Hotel: Latorreta Lake Resort (We currently have a block of 30 rooms but can get more depending on demand @ $139 a night)
http://www.latorrettalakeresort.com/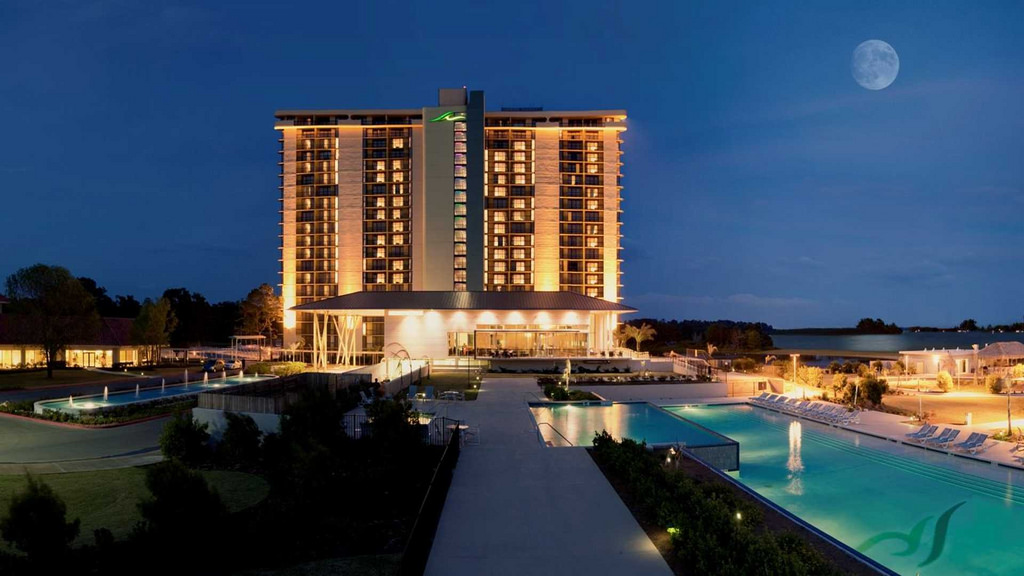 Friday March 20th:
Mid afternoon arrival at Latorretta Lake Resort on Lake Conroe (roughly 60 miles north of Houston). We will head out on one of our back road Forest runs. We have some great roads out in the country for stretching your Vipers legs!
Following our back roads cruise, we'll come back to the Hotel and then have a casual dinner at one of the Houston Viper Club's favorite Lake front Hangouts.
Dinner: Papa's on the Lake
http://www.papasonthelake.com/

Saturday March 21st! The real Fun Day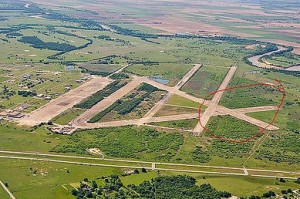 We have secured a private Vipers only higher speed Autocross, for $15 a car, put on and run by the Texas A&M Sports Car Club. We will design the course with them based on the setups run there in the past that are fun for Vipers.
They have tons of parking there, and located on a shuttered air base so nothing to damage your car should you spin. It's a massive complex. We haven't decided yet if this is going to be a fun run type of event or if we will have classes so people can compete for bragging rights, will probably end up being a little of both. We will have timing equipment on hand so that people can see their times. And don't worry to those who don't have helmets, we'll have  loaner helmets on hand if you don't own one. You can see a clip below for what you can expect:
For lunch we will most likely have a food truck come out track side. This will be the main event of the day and will take up most of our time.
Dinner: Southern Empress Dinner Cruise on lake Conroe
We are working out the details now but we are going to do a private 3 hour dinner cruise on Lake Conroe aboard the Southern Empress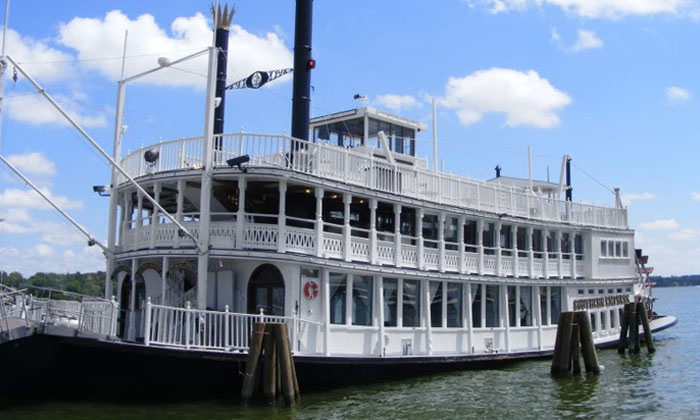 Sunday March 22nd:
This is typically a half day of events for the roundup so that people can get back home. We are still trying to decide exactly what we want to fill that with, most likely a Dyno day, Another back roads cruise, or a Tech Day out at Tomball Dodge.
This is going to be a massive event. Big Thanks to the Houston Region VOA for assembling this gathering!