Apr 25: Azleway Charity Car Show – Complete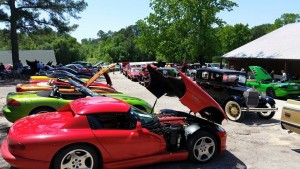 What an amazing day! We raised almost $9000 for Azleway Boys Ranch and provided the kids with an experience they will not soon forget. Everyone was so generous in answering questions and showing the boys around our cars. The board could not be more proud of our group!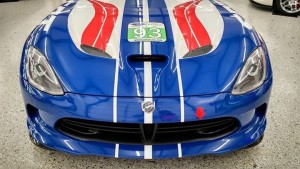 The Houston group showed up in force, in horrible weather just to show their support for us and our community and we couldn't be more grateful for their generosity. It always seems like we have a great time doing anything whenever they are invloved. Anyone who went to the Viper Round-Up can attest to that!
Wayne and D'Ann provided us an amazing time out at their place allowing everyone to mill around and look at all the cars parked in all their garages. The looks on everyone's faces said it all! It was nice to finally get out of that heat, sit down and listen to some great music as well.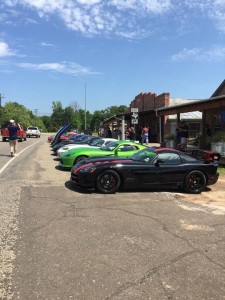 Dinner was a blast at Country Tavern. We took that place over and I don't think anyone went away hungry!
Sunday rounded off the weekend with a spirited cruise around the Lake Palestine area led by Wayne and D'Ann with a lunch stop in Ben Wheeler before everyone headed back home.
Azleway and the local car clubs are already talking about next year, so be sure and mark your schedules for this time next year! We may have to find another venue if it continues to grow!