Sep 17: Lone Star Le Mans, COTA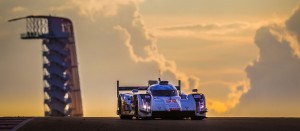 September 17th brings us the Austin, TX stop of the IMSA TUDOR series! More importantly, it means Viper racing is coming to Texas. This was one of the most fun events last year and we are really looking forward to watching Ben Keating and the rest of the ViperExchange/TI Automotive on top of the podium again.  For those of you who aren't familair, ViperExchange has been running two cars in the GTD class of the TUDOR series all year, the Lone Star Le Mans is the only stop in Texas, so this is your only chance to see Ben and the Vipers race at home.
We are still in the planning stages of this event, but we have finalized the ticket package and hotel information for our members so please don't hesitate to go ahead and get them reserved. The board members have been working hard the past month getting this together and it promises to be a lot of fun. Here is the package we have secured for Viper owners at $159 per driver, $139 per passenger:
1) Weekend race passes in the Grandstands at Turn 1, Turn 15 and the Main Grandstands
2) Weekend Viper only parking in Lot C (paved)
3) A Merchandise bag
4) A PARADE LAP AT COTA!!
Yeah, that's right, not only do you get to watch Vipers race, hang out with friends and enjoy amazing barbeque, you get to drive your Viper on the track at Circuit of the Americas! If you have not been on this track, it needs to happen for you. COTA is one of the most premiere race tracks in the World. Don't be nervous, parade laps are at a controlled speed so if you have never taken a car on the track, this is a great opportunity to do so in a very safe manner. Still nervous? Those of us in the club with track experience have no problem going over the whole process with you, just ask.
Don't purchase tickets through the Circuit of the Americas web site!! Our sales rep we have been working with, Andy, has generously offered to waive all the associated convenience fees and charges if we call him directly. His contact information is below, so please take advantage of this money saver. You can learn more about the race, COTA and the ticket package here just remember to call Andy directly, do not purchase through the link.
Andrew Berger
Premium Sales Consultant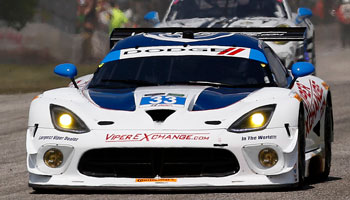 Circuit of The Americas
O: 512.536.1493
Hotel:
Thanks to Beth Sewell of the Houston chapter, the South Austin Marriott has agreed to host us again this year with an affordable nightly rate of $209/night. We stayed here last year and it was first class. Grand lobby, onsite bar and restaurant, outdoor patio seating (bring a cigar!) and beautiful meeting rooms for dinner hosting. Plenty of parking (free) and an easy drive out to COTA. Please follow this link for VOA pricing; Marriott South Austin VOA
Events: Registration will be open soon, final price is not finalized, but we are shooting for around $75/person.
Friday: we will spend the day at the track for all the practices/qualification. Friday night, after qualifying we will all go out for a bbq dinner after a short drive. Location is currently being finalized but it looks like it will be the same place as last year as everyone was so pleased with it.
Saturday: we will spend the day at the track for all the race day activities with lunch on your own. Dinner Saturday night (included with registration fee) will be at the host hotel referenced above. It is a catered dinner by the Marriott. Food was very good last year so we expect the same again this time as the facilities are top notch. After dinner it's pretty open as to what will be going on. Some may want to return to the track for the WEC race that goes on into the wee hours of the morning. Others may want to have after dinner drinks and/or cigars at the hotel. Choice is yours!
Sunday: John, the president of the Austin group is setting up a drive and lunch plans for us in Hill Country. Lunch concludes the official group event, so everyone is welcome to do whatever the like afterwards.