Jan 22-24: Party with the South Central VOA and Drive Event – COMPLETE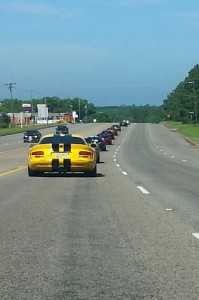 This is very similar to the Volkswagen Sign and Then Drive Event, except Volkswagen isn't involved nor do you have to sign anything nor do you get a Volkswagen. It's the same in that it involves cars. Vipers. In Central Texas on the "twisted sisters" roads. After the driving is complete, the partying will begin at the Tapatio Springs Resort where the South Central VOA has arranged for all of us to stay. I am including below the email John Sent out for your viewing pleasure. This isn't a NTVOA event, but we have all been graciously invited to attend. If you'd like to go, please let John know!
—————————————————————————————————————————————
I have the contract signed at Tapatio Springs Resort and we are well on our way to having a great weekend with a drive Saturday around the famous "Twisted Sisters" roads.  This is a bucket list set of roads in Texas that will get your heartbeat going for sure!  In the evening we will be having a Texas sized spread of food to fill the heartiest of eaters!
The property boasts a really nice bar with an open side to a killer set of outdoor fire pit locations where we can keep the party going.  The bar will stay open as long as we are there having a good time!  I made sure to ask!!  
The fire pit areas are just a few steps from the open side of the bar and we can take our drinks out there. Anyone wanting to enjoy a cigar will be right at home.  I will be bringing plenty of stogies if you forget yours!
The drive will be on Saturday, January 23 around 10:00-11:00am.  This is a little later than we normally start but I want to try and insure people have a chance to get to the resort Saturday morning if they did not stay Friday night at the resort.  We will start the run earlier if everyone comes in Friday night.  The earlier the better for this kind of run!
We have the room block set up for the event Friday, January 22-Sunday January 24.  We have rooms at $99.00/night plus resort fee of $19.99 (why they don't just say 20 bucks is beyond me).  Very reasonable for such a cool location that has been recently remodeled.  They were concerned when I told them we needed a snake pit parking area…  it is always fun to get the questions like "what do you mean Viper pit parking???"  HeHeHe….
!!! I know there was not a Christmas party last year and as president this year I wanted to make it special for the members who have been with us in 2014 and 2015.
So, if you have been a member of the South Central VOA region 
for both 2014 and 2015 we will be covering $50.00 
of your room cost as a thank you.  This will be for the first 15 South Central Texas regional members who reserve a room.  I will be monitoring the room block and cross checking with our region member list to confirm.  With the savings it should be no problem to stay Friday and Saturday!!  Reservation Phone number:  
(855) 627-2243
  or   (830) 443-9681.  The room block is open now so call and make those reservations!
Link to Tapatio Springs resort:
We have the banquet facility reserved and ready.  Seats for the banquet will be $50.00/person to help offset the costs of the evening.  We will have a full bar available as well.  Here are the payment options:
1.
Send Cash, checks or money orders to:
John Weber
9614 La Rue
San Antonio, Tx. 78217
2.
PayPal:  we will have this set up in the next few days and will send out the info for how to use this format.
Let me know if you have any questions.  The officers and I are very excited to be able to offer this weekend of fun, food and camaraderie 
in the hill country! 
Thank you and Keep em' rollin!!
Thank you,
John Weber
(97GTS B/W)
President, South Central Texas Viper Club, Inc.