FEB 09-11 Valentine's Day with the Twisted Sisters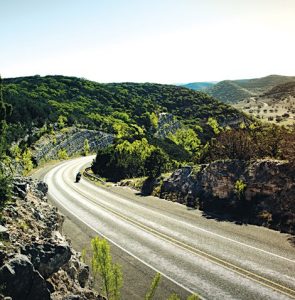 We said yes! Our South Central Texas chapter has proposed to the NTVOA that we travel to Central Texas and enjoy some of the most scenic and exciting roads Texas has to offer! People come from all over to experience the Twisted Sisters drive and we have privilege of being only a few hours away. We're going to make a romantic Valentine's Day weekend out of it and spend it all together! Like my wife said, I don't care what we do for Valentine's Day as long as we're in the Viper. Or maybe I said that. I can't remember. Anyways, join us and the rest of the Texas VOA members as we enjoy some fellowship, vipers, food, and driving!
Date & Time:  February 9, 2018 – February 11, 2018
Description/special instructions:
Last year's Valentine's cruise and dinner was such a hit we are expanding it this year to be even bigger!  Time to dust off that passenger seat again and bring along your main squeeze.  This is a special VOA Valentine's Weekend cruise for you to share with someone special or just share it with you and your Viper!  Singles and Couples welcome.  We have a lot planned for this weekend with some of the most famous and scenic roads in Texas.
First we will all meet up Friday evening at our host hotel, the 
Y.O. Ranch Hotel in Kerrville, TX
.  Feel free to arrive as early or as late as you like, this will be our meet and greet night, no rush.  There is a Prime Rib buffet dinner Friday night available at the hotel restaurant (menu attached), you can join a VOA seating at 7PM or at your leisure, drinks will be in the hotel saloon after dinner.
Saturday morning will start early, so get that coffee going and bring your Yeti cups!  Our cruise will take us down some of the best twisty bits Texas has to offer.  It will be a long haul, a hair over 200 miles total.  We have two fuel stops, a lunch and a special stop planned during this drive so it should be plenty of breaks to stretch your legs.  However if your passenger is more of a driver than a rider, by all means bring a second car and have some fun!
Saturday night at 7PM we will have a private area at the hotel for all VOA members and our dates to share a Valentine's dinner together (menu attached) and of course swap pictures and stories of the amazing roads and scenery experienced earlier in the day.
After dinner we have the hotel bar, dance floor and outside fire pits to enjoy drinks and a cigar.  Plenty of time to relax after a great day of driving. 
Sunday is optional, if you would like to stay and explore Kerrville feel free to do so, Kerrville Hills Winery is close by to the hotel and has a tour and tasting at 3PM on Sunday.  Those that would like to head out to Fredericksburg we will leave at approx. 8:30AM for the short 20 mile drive up to the famous Hanger Hotel to have breakfast (pending space provided) and after breakfast we'll head over to the Nimitz Museum (National Museum of the Pacific War), a special treat in downtown Fredericksburg.  Of course we will be on the main drag so feel free to break off for shopping, wine tastings, beer tastings or just good old fashioned Schnitzel!  It will be Sunday Funday, stay as long as you like and enjoy all Central Texas has to offer, it will be a memorable Valentine's Weekend for 2018! 
Reminder: please use the VOA room block we have set up for you, it allows us to know how many to expect and plan for on our many events scheduled during the weekend.